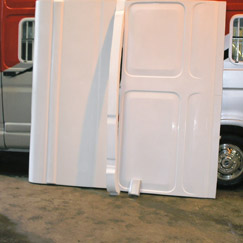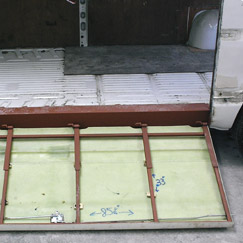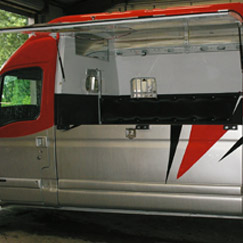 Ramp Kit...
Renault Master Fibreglass Conversion Panels
Want to convert a Renault Master to a Horsebox:
We can offer The 4 Panels required for your conversion.
@ £500
or
We can also offer the kit required to complete your conversion which will include, metal frame work, handles, hindges and sill panel.
@ £750 (inc Panels)
Excluding plywood
Carpert & Grips offered as an extra.

We can also offer to convert your Van for you to your own personal design, Inside & Out including paintwork to your Design.
Optional Extras...
We can also add or supply any of the following items listed below:
Ramp Carpet, Treads, Tyre Rings, Roof Vents, White faced ply wood, Rubber mats, E.V.A. Wall boards, Partition Gate, Breast Bar, Locker Doors, Hinges, Windows and frames, internal roof mouldings and consumables.
Please ring or e-mail for latest prices.