Custom Horseboxes
We can custom build your horsebox to your specification, not only odo we offer the standard kits but we can also custom build you a Renault Luton van capable of carrying 2 horses up to 17.6hh. (Please see photos below)
Specs for the below van are as follows:
Carrying capacity is around 1150 Kilos depending on the finish of the box.

Wide and low ramp, carrying two horses rear facing. Ramps air spring assisted. One piece moulded Luton and side fairings. Moulded rear wheel arches and back door moulding.

Stainless steel full length padded partition with several stall widths available. Storage both in the back of van and on the outside. Heavy duty rubber over high quality visadeck floor.

We can also add or supply any of the following items listed below along with many more options.

Ramp Carpet, Treads, Tyre Rings, Roof Vents, White faced ply wood, Rubber mats, E.V.A. Wall boards, Partition Gate, Breast Bar, Locker Doors, Hinges, Windows and frames, internal roof mouldings and consumables.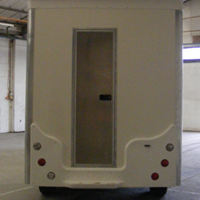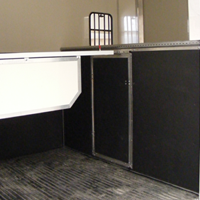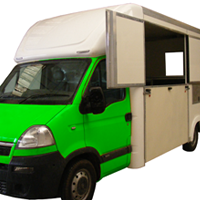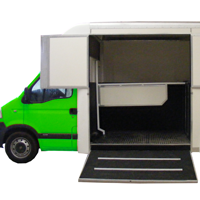 Please ring or e-mail for latest prices and options available.